Changing the Game
Ben Borton, Oct 17, 2023
Picture this: it's match point. Your opponent hits a cross-court volley that looks like a winner, but you manage a lunging backhand return, perfectly placed down the line, that falls just beyond your playing partner's reach. You glance around to see if anyone at the club saw your moment of triumph; but everyone around you is looking at their phones. The moment you wanted to share lives only in your memory.
This no longer needs to be the case. PodPlay's integrated replay functionality gives customers the ability to capture that epic rally with the press of a button. The replay is stored in the customer's history, carries the club's watermark, and can easily be shared on the customer's favorite social media channels. PodPlay enables customers to capture and share great moments, without disturbing the flow of play. It is, quite simply, a game-changer for recreational venues. And because the feature is integrated with PodPlay's core reservation software, using it is a seamless experience.
The Power of User Generated Content (UGC)
When a happy customer shares a replay of a great moment with their network, it's a powerful form of advertising. At zero cost to the venue, the customer's network is seeing someone they know and trust having fun in your space. The most thrilling moments or funniest bloopers can go viral and get hundreds of thousands of views. If a customer posts a replay and the post gets traction, awareness of your club can go way up.
Here is an example of a post from a member of the PingPod community, whose PodPlay generated replay has been viewed more than 400,000 times:
The most powerful marketing is word-of-mouth: a happy customer recommending a product or experience to their friends; and user-generated content like this is word-of-mouth in digital form. PodPlay's replay technology gives customers an easy tool to capture amazing moments and turn them into shareable content. For venues creating experiences to delight their customers, giving those customers the ability to share their experiences in video form is an invaluable marketing tool.
Sharing = Recommending
Fred Reichheld, who popularized Net Promoter Score, writes about a customer's willingness to recommend a product as a powerful predictor of future loyalty behaviors such as repeat purchases, increased wallet share, and referrals. As Reichheld writes, "When people recommend a product or service, they are effectively co-branding their own reputation with the recommended company." (Winning on Purpose, Fred Reichheld.)
People share what makes them look good. Some products or services "game" this tendency by creating artificial moments or experiences that are "made for" Instagram. PodPlay's replay technology doesn't require staging; it allows customers to capture authentic moments. And the most appealing content on social media tends to be the most authentic.
Club-Generated Content
Video has quickly become very important for brands because video is the most effective medium on social media. According to The State of Social & User Generated Content 2023, 66% of consumers believe that brands using video stand out more than those that don't. PodPlay replay technology is a rich source of content for clubs to build their social media presence.
The following post of an amazing recovery has been viewed by more than half a million accounts and has more than 7,000 likes:
Similarly, the following post of a hilarious date-night moment has been viewed by more than half a million accounts and has more than 20,400 likes:
Whether posts are generated by the club or its customers, the viewer's takeaway is that the venue's customers are having fun in an amazing space.
Increasing Community Engagement
PodPlay's replay functionality can also be used as a tool to increase community engagement. Each month, PingPod creates a highlight reel of the top ten video highlights. The highlight reel is posted to YouTube and Instagram, and is played regularly inside all of the Pods. Customers submit their top replays during the month in hopes of getting included. Within the PingPod community, getting a replay in the top ten has become a badge of honor. The "Best Replays" channel is one of PingPod's most popular Community Slack channels, and a great source of community engagement.
By giving customers a tool to engage directly with the club's content creation, venues can create a strong sense of community, which builds the trust required for customers to post videos on their own. According to survey data from The State of Social & User Generated Content 2023 64% of consumers are more likely to post about a brand that re-shares content created by its audience.
Replay and Social Media
Replays naturally fuel a venue's social media presence. Short, engaging video content is inherently sharable. Not surprisingly, the use of the PodPlay replay feature at PingPod has accompanied rapid growth in PingPod's social media reach.
Customers have ordered more than 100,000 replays at PingPod, with the pace accelerating dramatically in the middle of 2022.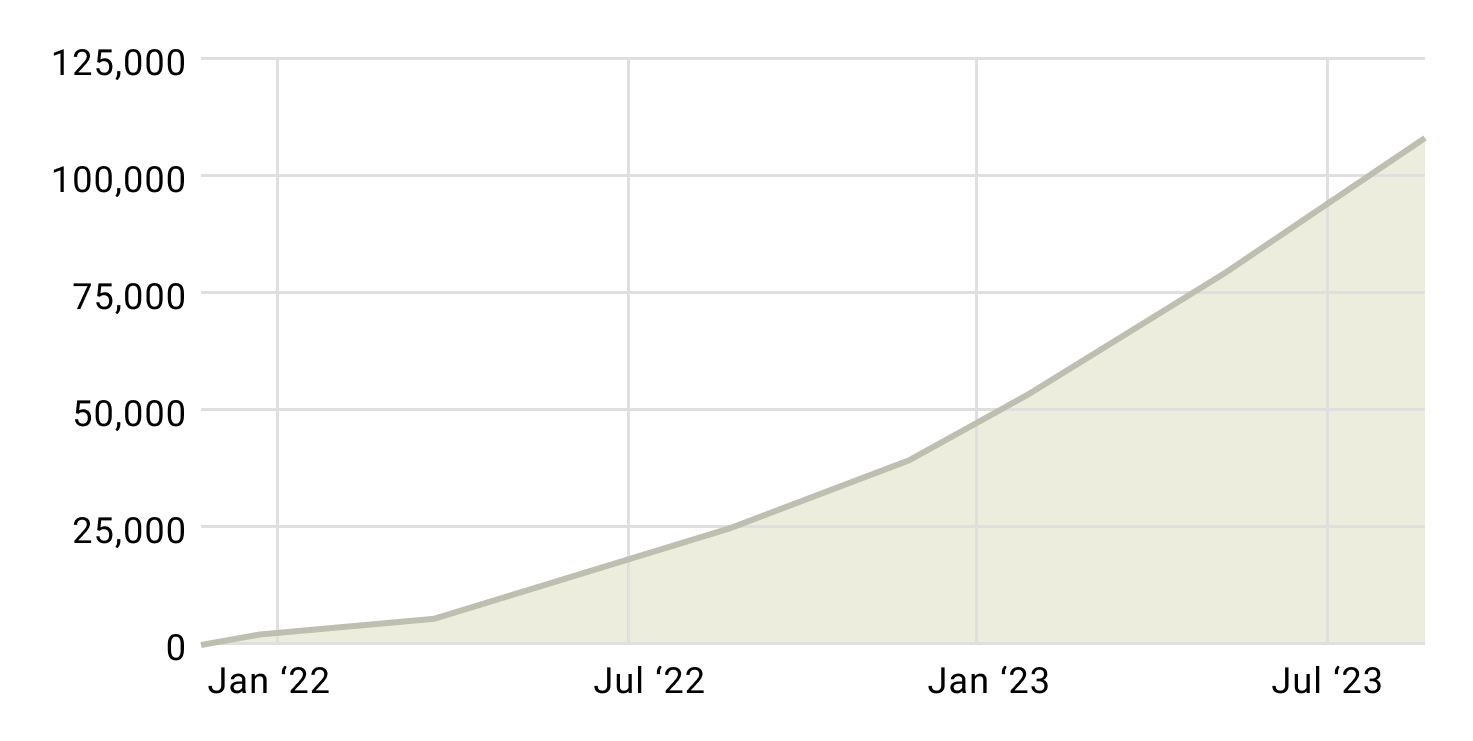 Since the middle of 2022, PingPod's total cumulative impressions on social media have risen from effectively zero to 110 million.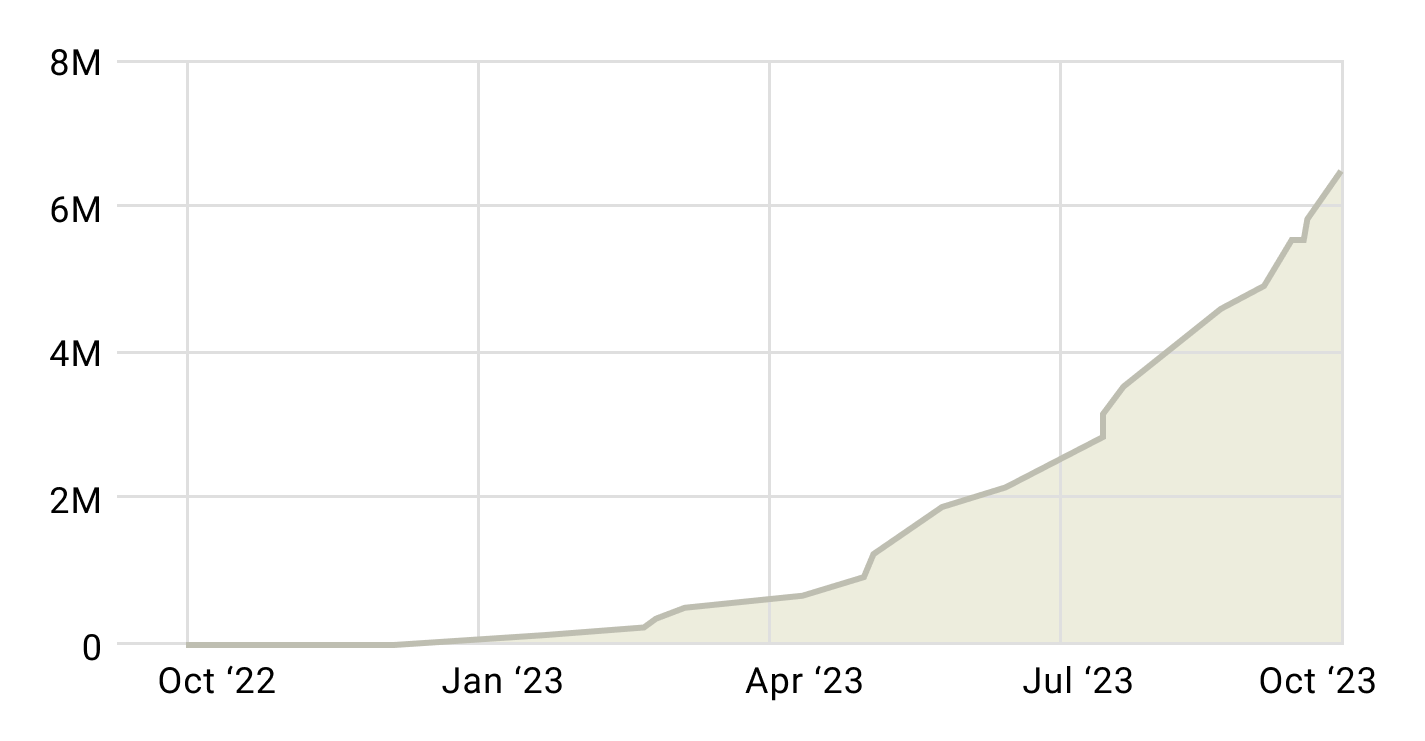 And cumulative engagements have risen from near zero to more than 6 million.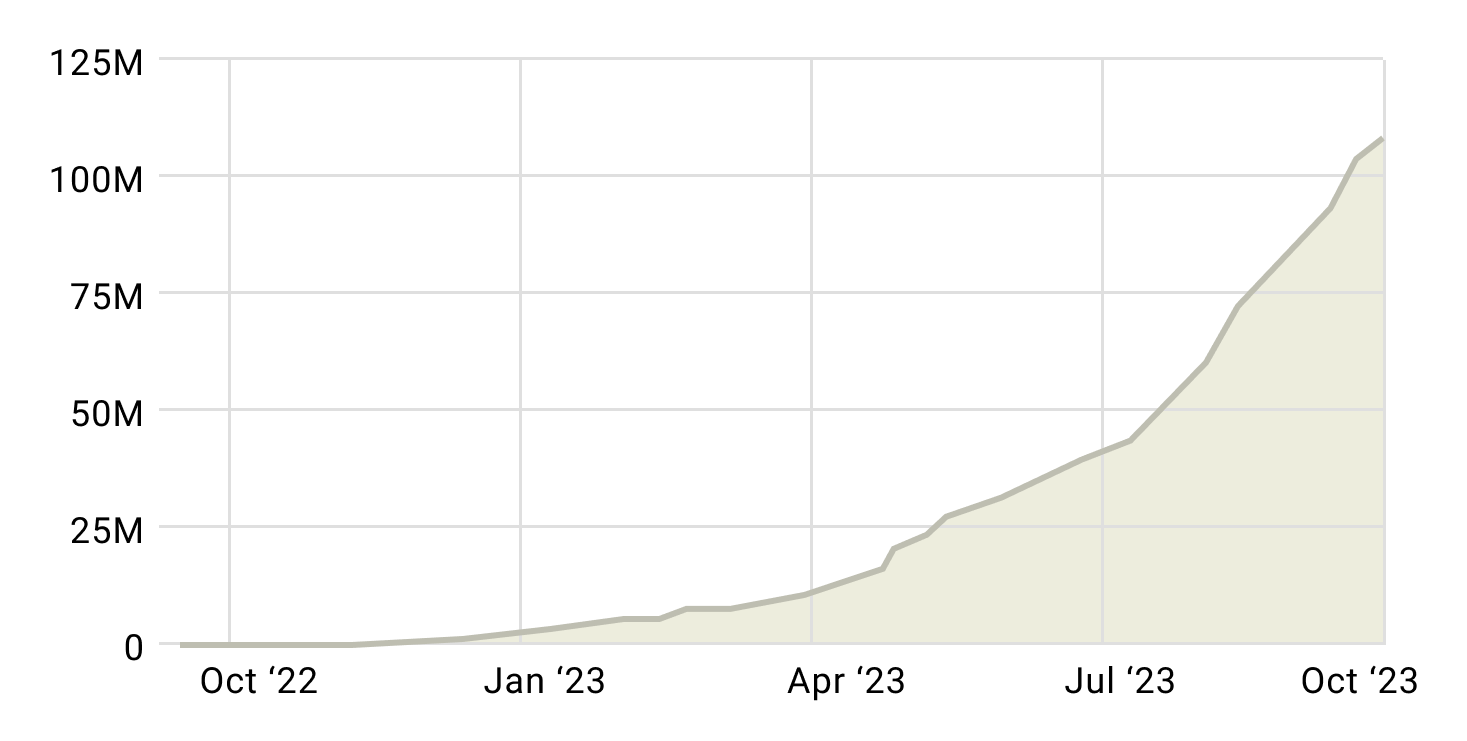 PodPlay's replay functionality doesn't guarantee social media success, but it provides the raw material for a club and its customers to create the compelling content that elevates digital brand awareness.
The PodPlay Advantage
Integrated replay is one of several sought-after features of the PodPlay SaaS offering. PodPlay gives venue operators all the tools they need to digitally manage a physical space - integrating video replays, automated scoreboards, and autonomous functionality with a reservation engine, event management, coach connect, membership module, and payments.
Originally built to power PingPod, the network of futuristic autonomous ping pong clubs, PodPlay is being used today to manage venues across pickleball, padel, ping pong, and pool, with more sports to come in the future.
If you're interested in learning more about PodPlay's replay technology, head over to our website and request a demo.